Eva de Vil - Locktober Drip Challenge Failure
Eva de Vil - Locktober Drip Challenge Failure




Awww, you couldnít do it? You must not be horny enough! It must have been hell to watch the minutes creep by, wanting so desperately to be released, but not being able to leak. Your balls are so full and you canít even let out a glass of pre-cum!
Youíre lucky Iím pushing you like this and making you earn your release. Iím helping you empty your balls too. Itís gonna feel so much better after earning it. Or not! It might just feel agonizing after all this torment.
Stick it in the freezer and keep filling it tomorrow, slut! Drip drip drip, you donít want it to turn into No Nut November, do you?
Published Oct 31, 2021
Chastity, Orgasm Denial
Challenges, Chastity Tease, Crossed Leg Fetish, Denial, High Heels, Locktober, Pre Cum, Stockings, Tease and Denial,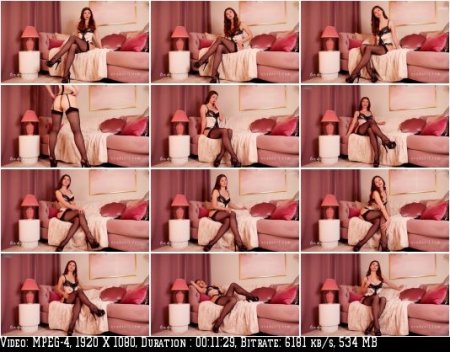 Use this code

+10% days promo code K2S.cc

when you make a purchase to get 10% more days with any membership. Check this out, you get 9 days for free with a 90-day account, and 37 free days with a 1-year account! Donít miss out Ė and have fun!