I Know You Want His Cock, Faggot
Lady Fyre - I Know You Want His Cock, Faggot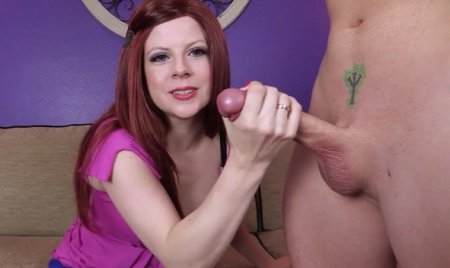 You love staring at my big tits and thatís why youíre here, so you can look at them, admire them, and jerkoff to them. Youíre so hard for me. And that makes you just like every other man, doesnít it? Because you get hard for huge tits. Jerking off to my big boobs. Stroke for me, stroke for my beautiful breasts.
And itís ok if you like his cock too. Itís ok if youíre mostly hard for my tits in your face. But youíre just maybe a little bit hard for his cock. You canít help yourself, itís so beautiful, so big, so hard. Look at it. Look at it while you stroke. You can still look at my tits too. I know youíre here for me, right? And this cock will be our little secret. Staring at my tits, glancing occasionally at his cock. Youíre getting harder and harder. Itís ok that you want to get off to two beautiful people. Me and my Goddess perfection and his nice, big cock.
Keep stroking. You canít resist. Youíre getting so turned on as you watch his hand move up and down the shaft of that beautiful cock. Look at it. Isnít it perfect? Doesnít it make you want to jerk faster? Maybe you want to jerk his cock? Or maybe you want to suck it. I know you want to put it in your mouth. LOL youíre a faggot. I can see it in your eyes.
Look how hard youíre stroking right now. I think you want to swallow his cum and youíre going to do it for me. You canít help it, you canít resist. I want you to open that mouth and admit to me and to yourself that you love cock, that you want his cock in your mouth, that you want to feel his cum sliding down the back of your throat. I know youíre about to cum thinking about his cock, my tits were just a distraction because youíre really just a faggot.
Open wide faggot and take my studís cum. You canít deny that itís what you want. Take it all in your mouth faggot, every last drop. Swallow his cum, lick it off of his cock. Good boy. You see, you canít hide the truth from me, youíre just a cum guzzling faggot.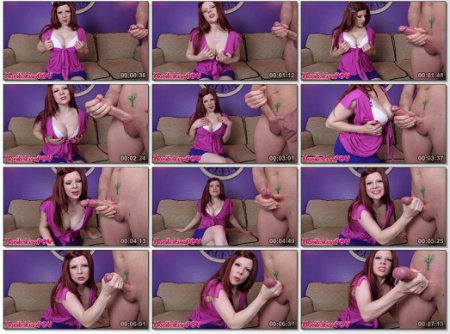 DOWNLOAD
Related News:
Poll
Who is Your Favorite Model?

Your Favorite Model: